""
Learn About Texas Premier Plumbing Livingston, TX
Texas Premier Plumbing Livingston, TX is a full-service Family Owned and Operated company providing professional service to the residential and commercial customers with the ability to service and install complete plumbing systems. In addition to preventive maintenance checks, service of existing equipment, and installation of new equipment. Texas Premier Plumbing can also help you find ways to reduce energy bills with higher efficiency equipment.
Texas Premier Plumbing Livingston, TX is Part of your community.
Backed by 20 Years of experience, Texas Premier Plumbing has a team of dedicated and Licensed Plumbers ready to meet your plumbing needs. We consider all jobs small or large. Call us any time for service. We will be glad to assist you with any and all of your plumbing needs.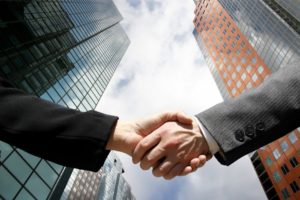 Call Our Plumbing Service today at 936-931-4409
As Plumbing problems can happen at any time and Texas Premier Plumbing is ready to respond with expert plumbing repair service whenever problems happen. Texas Premier Plumbing will leverage their competitive edges of professionalism and trim quality by properly training all of our employees and impress customers who are used to the lackadaisical attitude of most plumbers. Of course, an ounce of prevention is worth a pound of cure, so we can help you identify conditions that have the potential to cause clogged sewers before they happen. That saves you time, money, and hassle – there's never a good time for a sewer stoppage, at home or at work.
Texas Premier Plumbing Can Service All You Plumbing Needs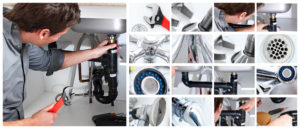 Texas Premier Plumbing Offers verity of pluming services for our residential and commercial customers, from a simple toilet repair to a High Pressure Hydro Jetting service we have the skill the men power and most important the right equipment.
Here is a list of some of our services :
•Copper Re-Piping
•Slab Leaks
•Water & Gas Leaks
•Water Pressure Regulator installation
•Line Location
•Bathtub & Shower Drain repair & installation
•Garbage disposal installation
•Toilet repair and installation
•Gas Line repair & installation
•Urinal repair & installation
•Sink drain repair & installation
•Sink installation
•Leak under sink repair
•Grease Trap repair & installation
•Drinking Fountain repair & Installation
•Faucets & Fixture repair & installation
•Water Heater repair & installation
•Tankless Water Heater repair & installation
•Instant Hot Water Heater repair & installation
•Water Hammer Solutions
•Water softeners installation
•Drain stoppages
•Dishwasher installation
•Plumbing Maintenance
For 24 Hours Emergency Plumbing Service Call 936-931-4409
We welcome your to share your feedback on Google, and connect with Texas Premier Plumbing Livingston TX on Google+.